Cathy Jameson, PhD, is the founder of Jameson Management, Inc., an international management and marketing firm. The Jameson Method of Management, developed by Cathy, offers proven management and marketing systems for helping organizations improve their workflow and efficiency in a positive, forward thinking culture.
Dr. Jameson earned a bachelor's degree in Education from the University of Nebraska at Omaha and then a Master's Degree in psychology from Goddard College; she received her doctorate from Walden University. Her doctoral research and dissertation focused on transformational leadership in today's workplace. She considers herself a lifelong learner and encourages those around her to be in a constant state of study, growth and action.
Dr. Jameson has been honored by being inducted into the College of Education Hall of Fame at Oklahoma State University. She was also inducted by the same university, her alma mater, as a Distinguished Alumna. She serves on the Board of Governors there and has served on the Board of Trustees for the OSU Foundation.
Cathy has been named one of the top 25 Women in Dentistry and has received a lifetime achievement award for the Excellence in Dentistry Organization, as well as the American Academy of Dental Office Managers. She was a finalist for the Stevie Award for outstanding entrepreneurial women. She has been a long time member of the American Association of Female Executives, The National Speaker's Association, Academy of Dental Management Consultants, and the Chi Omega Women's Fraternity.
Dr. Cathy and her husband, Dr. John Jameson are honored members of the National Western Heritage and Cowboy Hall of Fame where John serves on the Board of Directors. Cathy and John live on a ranch in southern Oklahoma where they raised two wonderful children, Brett and Carrie and now love having their four grandchildren at the ranch as often as possible. They raise American Quarter Horses there and are lifetime members of the American Quarter Horse Association.
Dr. Cathy has lectured in every state in the US many times and has lectured in 28 countries. She has had over 1000 articles published in magazines and newsletters throughout the US and the world. She is the author of several books, including her latest title; Creating a Healthy Work Environment, which will be available late 2015. (See the catalogue on this site for details).
Ready to realize and maximize your full potential?
Get tips and ideas for your practice directly to your inbox for free!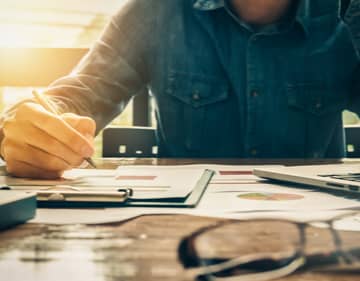 A person's relationship with money is both complex and important. In the world of business—and you are in business—your dynamic with money can be positive and healthy or it can…